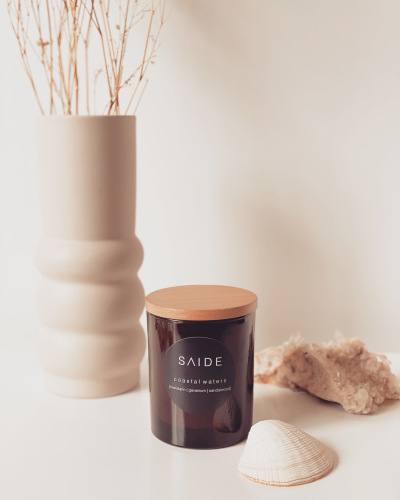 Large Soy Candle - Tangerine & Guava
TANGERINE + GUAVA A perfect fragrance to freshen up any room - tangerine peel, geranium + fresh blossoms, we promise you won't regret it!
ZEN; 100% natural essentials oils with seven elements to help soothe the soul, clear the mind + stay focused.
BREATHE. ENERGY. TRANQUILITY. UPLIFT. RELAX. SLEEP. SOOTHE.

100% Soy Wax Candle
100% Natural Essential oils
Wick: Cotton Wick
Burn time: Upto 55hrs
Lid: Bamboo lid

Packaging: SAIDE calico bag
*Instructions for Candles: Trim blackend wick to 6mm prior to each burn to ensure a clean burn. Burn for at least 3-4 hours each time, to maintain an even burn and avoid tunnelling.