Henna brows vs brow tint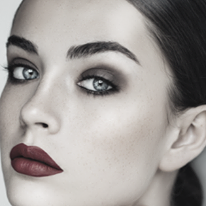 Well this is how it works. So just like brow tint, henna comes in a variety of shades as well. It's a safer and more natural alternative made from natural dye extracted from the hina plant or also known as the henna tree. Tint takes 3-5 minutes to develop and lasts anywhere between a few days to a week and a henna treatment can take up to 30 minutes. It can stain the skin for up to 2 weeks and brow hairs for up to 4 weeks before it starts to fade. Hence the price difference. So don't be scared or don't be shy, come and give our henna treatment a try!!!
Please remember that with both these brow treatments, it's best to avoid any oily cleansers and exfoliant's around the brows as it can strip the colour. With henna brows, we actually recommend avoiding getting them wet at all for best results and longevity!