Beauty Treatments, Facials, Massage and Skin Care
Heavenly Bliss provides you with outstanding beauty treatments including facials, massage and professionally prescribed skin care products.
At Heavenly Bliss Beauty Heathmont we provide you with outstanding beauty treatments, including facials, massage and waxing in a relaxed and friendly environment.
We are committed to using the latest in professional products and techniques to meet your individual needs. We will ensure that your time with us will be a personalised, one-to-one experience. You will receive result driven treatments, support and dedication from all our therapists at our salon.
Call today to make an appointment
OUR COVID-19 SAFE PLAN:
To help slow the spread of COVID-19 we have implemented strict hygiene practices to ensure the saftey of our therapists and clients.
This includes:
If you arrive early please wait in your car until your scheduled appointment time.
All clients must sanitise their hands before entry. A sanitising station is provided at entry. All clients are required to complete a Covid-19 safe consultation form and temperture check on arrival before treatments can resume.
All clients must arrive solo for their appointment. Please call ahead if this is not viable and you have a baby and we will see if we can accommodate the numbers. We are only allowed a certain number of people in the salon so we thankyou for your understanding.
We are following strict social distancing rules. Masks, gloves and disposable aprons will be worn where deemed necessary by your therapist.
All clients who are feeling unwell MUST stay at home. Please reschedule if this is the case.
We are a COVID safe salon and all surfaces touched by clients and staff will be cleaned throughly between each client. This includes door handles, bench tops, beauty beds, pens etc. All equipment used for services will be sterilised between clients as per usual.
Thankyou for your co operation in keeping you and the community safe.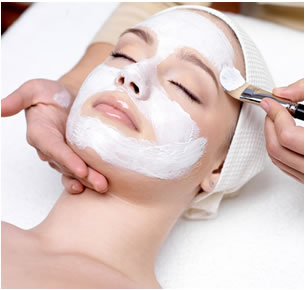 A full range of Facials for all your skin concerns including Microdermabrasion, LED Phototherapy and Skin Needling.
We are committed to your skin and wellbeing, so we only use products that offer the very best in quality, affordability and performance. That is why we choose O Cosmedics.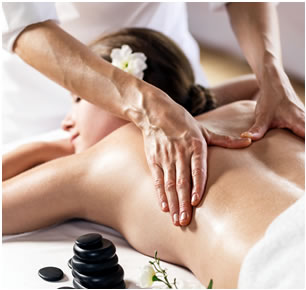 Our range of massages will have you feeling pampered, relaxed and rejuvenated in no time. Enjoy your choice of hot stone massage or why not try a relaxation massage.
Location
166 Canterbury Road, Heathmont, Vic, 3135
| | |
| --- | --- |
| Monday | Closed |
| Tuesday | 9:00am - 6:00pm |
| Wednesday | 9:00am - 8:00pm |
| Thursday | 9:00am - 8:00pm |
| Friday | 9:00am - 6:00pm |
| Saturday | 9:00am - 4:00pm |
| Sunday | Closed |
Celebrate every occasion with a Heavenly Bliss Beauty Gift Voucher. Whether it's for a loved one or just a friend, Heavenly Bliss has something that will cater for even the hardest people to buy for !!
Available in-store, online or over the phone.