Pamper Packages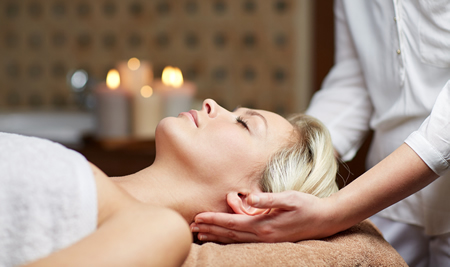 Bliss Ultimate Escape - 2.5hrs $335
Feel totally indulged with this fantastic package of pampering treatments that begins with a Signature Body Hawaiian Hot Stone Massage that is a must-have experience for everybody.
Next is the amazing Mindfulness Facial created especially for you. You will love the way your skin looks and feels and how this treatment empowers a healthy state of mind and attitude.
You will also receive a Soothing Eye Treatment to hydrate the delicate skin around your eyes and reduce any puffiness.
Herbal refreshment served (our most popular & beautiful signature treatment).
Bliss Relax - 2hrs $255
Let us pamper you with a Full Body Smoothing Exfoliation Treatment to remove dry, dead skin followed by a totally Relaxing Full Body Muscle Melting Massage to ease away any stresses or aches. After that , we will Shape and Tint your brows for the perfect finish!
Bliss Renew - 1.5hrs $235
Personalised Microdermabrasion Facial tailored to your unique skin concerns, LED Treatment followed by a Rejuvenating Active Sheet Mask and a Indulgent Foot Massage. You and your skin will leave us feeling refeshed and renewed!
Bliss Recharge -1.5 hrs $205
Don't have time for a full on pamper but still want to feel fabulous ? The Bliss Recharge is perfect for you!
Indulge in a Mini Facial, a Hydrating Eye Treatment , an eye enhancing Eyebrow Sculpt, Tint and Eyelash Tint.
A perfect and quick pick-me up!