Benefits of zinc & O Cosmedics mineral pro SPF30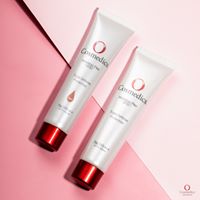 The colder weather has definitely approached us and we may not be going outside as often but that doesn't mean we get to slack off on our SPF application!
Did you know that UV rays can still penetrate and damage your skin through your car and home glass windows?
I recommend my favourite physical/mineral sunscreen. Mineral Pro SPF30+ by O Cosmedics. It's the most hydrating, lightweight, fast absorbing sunscreen I've ever come across and it comes in natural and tinted (I love the tinted). Dare I say that it even makes a great make-up primer. Oh, and did I mention the yummy vanilla scent? Packed with anti oxidants to fight against ageing and containing 20% of Zinc oxide, it will ensure that it gives you broad spectrum protection.
Did you know that Zinc is also well known for it's healing and anti inflammatory properties so from acne to SPF, it does not clog the skin making it great use for:
Acne skin
Sensitive skin
Nappy rashes
Overnight spot treatment to heal and reduce redness.
Say no more, look no further. This is your answer to protecting your skin from our harmful UV rays.
Tip: After applying a thin layer to my Face, neck and décolletage, I squeeze a a little bit more out and mix it with my O Cosmedics 1Skin foundation for a lighter everyday application.