How long should your skincare products last?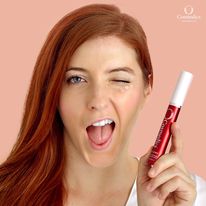 Let's start with hydrators and creams most of which are 50g in weight.
When you use an O Cosmedics hydrator each pump will disperse 0.4 grams (this is usually enough for any cream across brands) of product so you'll be able to get 125 pumps out of the container. If you use a whole pump morning and night your cream should last you about 62 days.
When you use serums you require much less product, one pump is approximately 0.2 grams. This means if you're using a 30ml bottle of serum you will get 150 pumps. If you use 1 pump from two of your favourite serums twice a day your serums will last you about 75 days.
It is necessary that you use 1.25ml or ¼ of a tsp for just the face when applying SPF if you want to be fully protected. Double that if you're doing your neck as well.
When using Mineral Pro SPF 30 you will get 60 days of full face protection from just one bottle.
Our kitchen scales are not sensitive enough to gauge how much cleanser comes out in per pump so I'm going to have to do a bit of a guesstimation here of about .25ml per pump, most people use 2-3 pumps to cleanse their faces.
If you're doing that morning and night you should get about 60 days out of your cleanser.
We are using the G&M power exfoliant mask as our example for masks and scrubs for this breakdown. The mask contains 75g overall and one use should be around 1.5g or ½ a teaspoon meaning you should get 50 uses out of the bottle. If you use it 2-3 times a week your product should last you over 4 months!
For those of you playing along at home if you're really good and you have cleansed, used your exfoliating mask, added 2 pumps of serum before your favorite hydrator and finished with your Mineral Pro SPF 30 your cost total $3.86 per day .
Only $3.86 for glowing skin now and in the future, sounds good to us !