Jade/rose quartz face rollers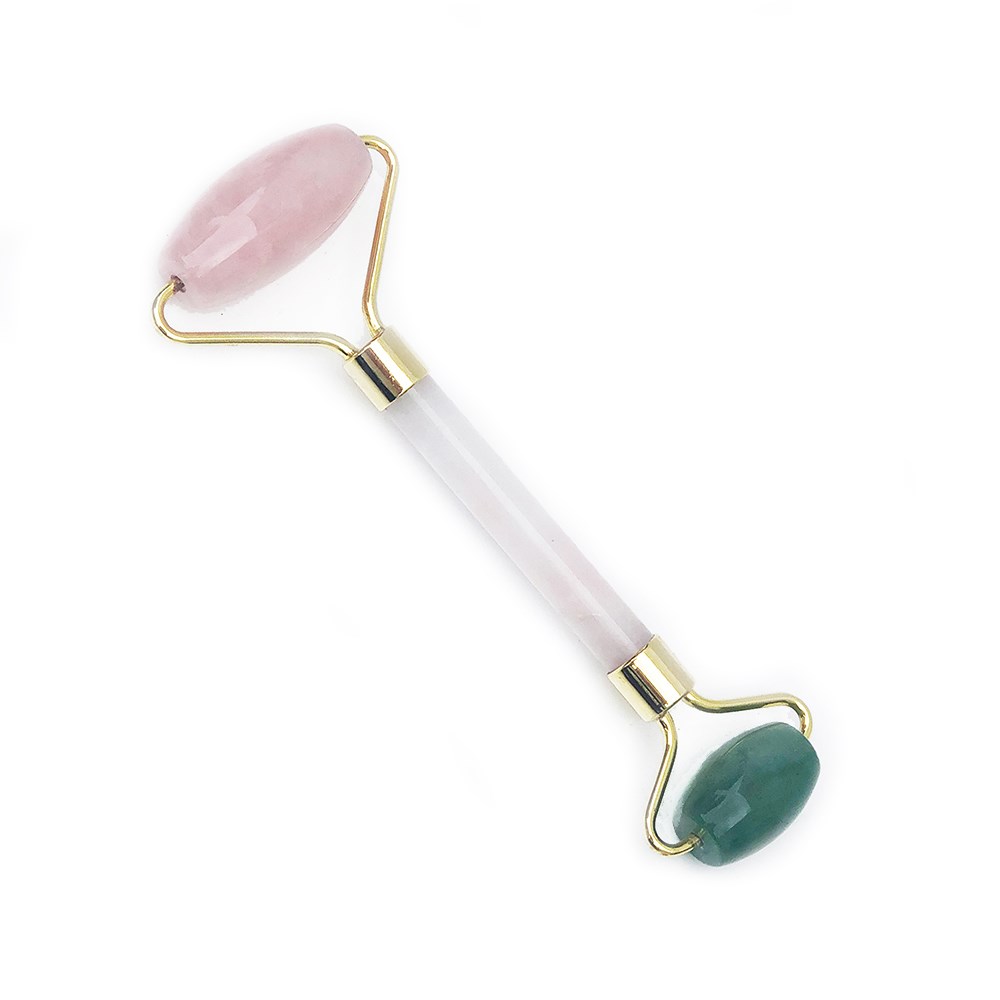 In the midst of this pandemic, self-care and self-love is so important to reduce stress, increase energy levels which helps with productivity! This is why when I wake up, first skincare then make-up every morning .I make sure I remove my make-up and do my cleansing routine every night to remove any dirt, grime or toxins that I've exposed my skin too.
All this talk about jade rollers and it's benefits convinced me to invest in some and seriously, who knew how obsessed I'd become with these. On one end is a large rose quartz roller for the bigger areas like forehead, cheeks and neck and the other end is a smaller jade roller ideal for the eye area and temples. We all know that rose quartz is the 'stone of the heart'. This stone represents universal love, promotes feelings of friendship, deep inner healing and peace while the jade stone represents health, wealth, longevity and prosperity. But when rolling them on your skin you can expect these benefits:
- smoother appearance of fine lines and wrinkles
- detoxifies
- lymph drainage
- relaxes the nervous system
- boost in collagen production
- stimulates collagen
- improve product penetration
I've been using these rollers AM and PM after I apply my serum for 3-5 minutes. It enhances it's penetration due to increased blood flow. Then I finish off with my moisturiser and SPF in the mornings.
Tip: Soak in warm water for increased penetration and place in the freezer to help reduce dark under eye circles and improve puffiness.
Right now more than ever, we need to promote self-care and self-love!