Salads for your skin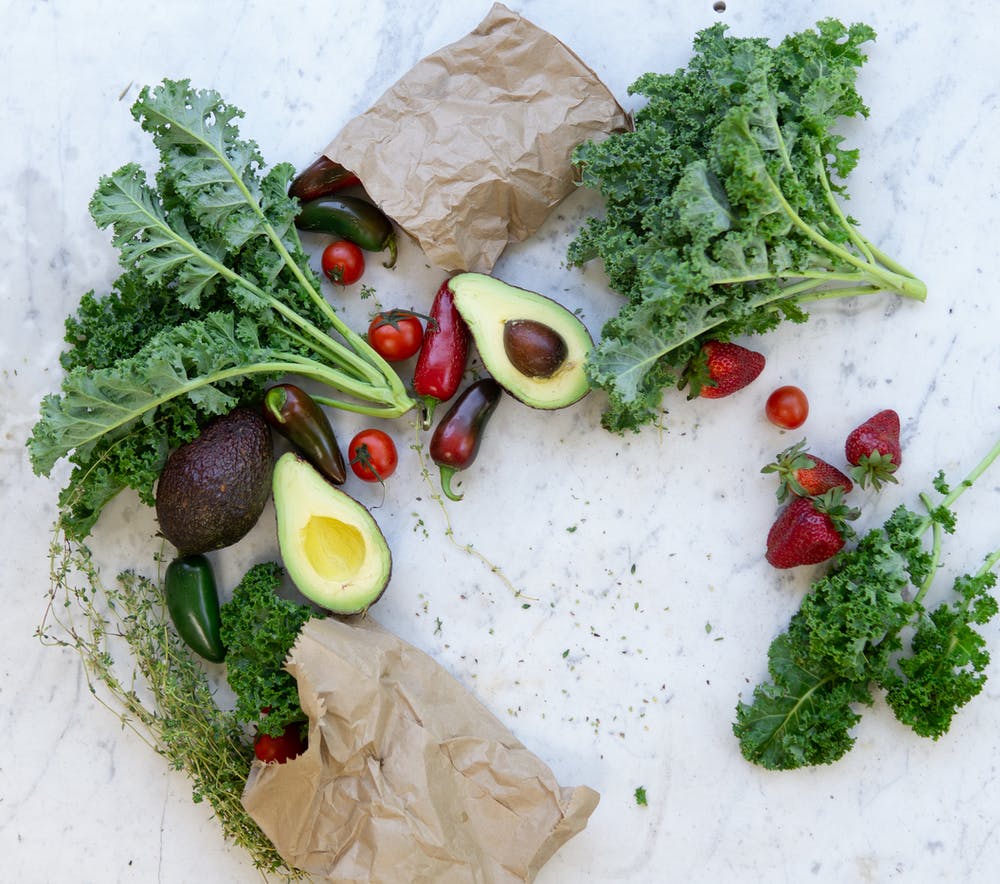 Shredded Cabbage Salad
Cabbage has been shown to be an excellent anti inflammatory.
The other ingredients are loaded with vitamins and minerals, especially vitamin A for that anti aging goodness.
1/2 red cabbage, shredded
1/4 white cabbage, shredded
1 carrot, grated
2-3 baby beets, diced
1/2 cup spinach leaves or rocket leaves
1/4 cup fresh spring onions, chopped
1/2 avocado, sliced
1/2 cup fennel, sliced
1/4 cup parsley or coriander, roughly chopped
2 tablespoons mixed raw seeds and nuts
1/2 pear (optional)
Dressing
Play around with the dressing until you find the combination you like. And go get some proper good quality olive oil, go on, do it.
1 teaspoon turmeric
Juice of 1/2 fresh lemon
1 tablespoon Dijon mustard
2 tablespoons apple cider vinegar
1 teaspoon tahini
1 teaspoon raw honey
2 tablespoon good olive oil
salt and ground pepper, to taste
Herby Quinoa Salad
This one has so many forms of good fats from the chia, avocado and olive oil. Along with vitamin B, C and K so it's great for immunity. With plenty of protein to keep you going from the quinoa. Plus all the those healthly chef's always talk about quinoa, so it must be good for you!
1 cup quinoa, cooked
1 red onion
125g cherry tomatoes
1 avocado
1 small bunch of mint, parsley and coriander, chopped
1 pomegranate, deseeded
50g black chia seeds
100 Feta
For 1 cup of uncooked quinoa, use 2 cups of water—this will make 3 cups of cooked quinoa. Refrigerate the left over for later. Bring the mixture to a boil over medium heat, then lower the heat to a simmer and pop the lid on.
Dressing
Juice of 2 limes or lemon
1/4 cup olive oil
Here you can add chilli and garlic if you wish, although with all the herbs you don't always need too.
Salt And freshly ground pepper to taste
Enjoy