Skin loving smoothies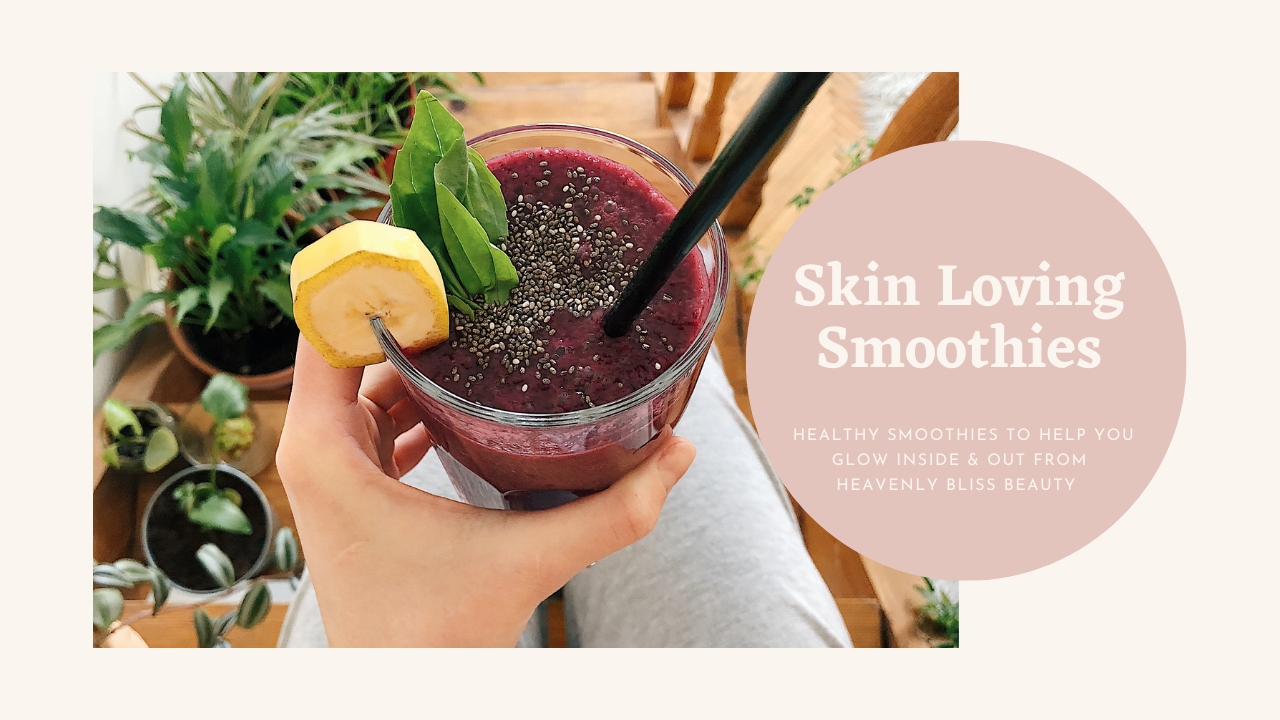 Always remember it's fine to substitute ingredients or add things to your taste, and for whats readily available in the supermarket
¾ cup coconut water
1 tablespoon lime juice or lemon
1 ripe avocado
1 cup frozen pineapple
1 1/2 cupfresh cucumber, diced
Add a few ice cubes to get the consistency you want, and garnish with some mint if you're feeling fancy
If you are planning on actually working out and not just thinking one smoothie will turn you into a health guru, try this Protein Smoothie
1/2 banana
1/2 cup chopped kale
1/2 cup blueberries fresh or frozen
1/2 cup plain low fat yogurt, lightly sweetened
1 scoop protein powder of choice
1 tablespoon flax seed meal or hemp meal
1/2 teaspoon cinnamon
A splash of water or milk alternative
A few ice cubes to get the consistency you desire

The following is Dr Rhonda Patrick's recipe which is jam packed with tones of micronutrients, it is the Ultimate Micronutrient Smoothie!
Take note that the serving size is 6 cups and this amount should be shared between people or used over two days.
I'm not claiming this recipe tastes amazing, but it's drinkable and really really good for you.
8 large kale leaves
4-6 rainbow chard leaves with stems
3 cups of chopped spinach (or a large handful unchopped)
2 medium carrots
1 tomato
1 large avocado
1 banana
1 apple
1 cup of blueberries (fresh or frozen)
1 tall shot glass of flaxseed (optional)
3 cups of unsweetened flax milk, or any milk alternatives
Blend together and enjoy :)