Soup for your soul and skin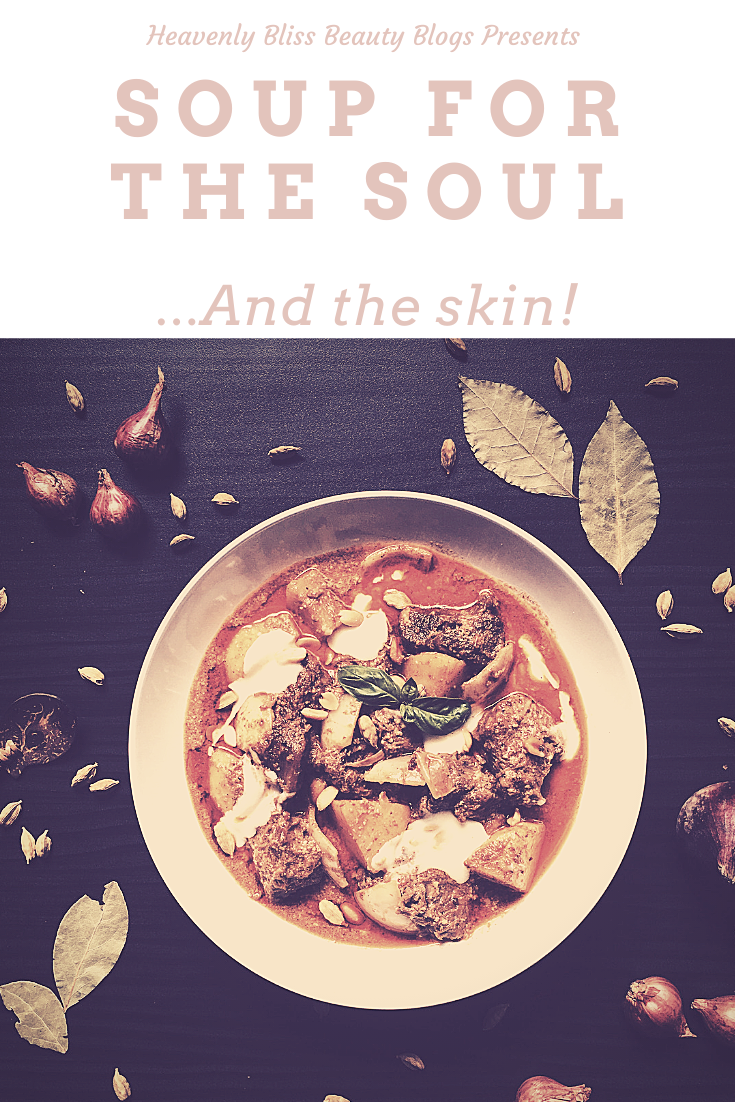 Spiced Carrot Soup
Carrots are a well know source of vitamin A, and the accompanying spices all have powerful antioxidant benefits.
For those of you who turn their noses up at coriander remember it contains iron, magnesium and lowers blood sugar.
Olive oil to brown
1 red onion, finely chopped
2 garlic cloves, chopped
Thumb sized piece of ginger, grated
1 red chilli - optional
1kg carrots, trimmed and sliced
2 teaspoon coriander powder or a handful of fresh
1 teaspoon cumin powder
2 teaspoon turmeric powder
Approx 700ml vegetable or chicken stock
100ml coconut cream
Brown your onion, garlic, ginger and chilli in a large pot. Add roughly chopped carrots. Pour over enough stock to cover your vegetables and simmer until tender.
Blend with a hand mixer
Add your spice mix, as much or little as you want and slowly add coconut cream until you reach you desired texture and creamy-ness.
This is perfect for people following vegetarian, vegan and paleo diets.


Everyone has a go-to when they're feeling under the weather, try this Healing Chicken Soup with a heap of vegetables for well rounded goodness.
For bonus points use the chicken bones to create your own stock. But store brought will do fine.
Along with the obvious health benefits you've got antibacterial properties from the rosemary, and thyme has been used to treat coughs for centuries.
1 whole small chicken, cooked and shredded
4-6 litres stock
1 large leek, diced. Can alternate for onions
2-3 sticks of celery diced
2 large carrots
3 gloves of garlic, crushed
1 small bunch of leafy greens of choice (Kale, bok choy, spinach)
2-3 fresh thyme sprigs
2-3 sprigs rosemary
1 small bunch parsley
It's best to have everything chopped and ready to go for this one.
Lightly brown your veg in batches, add it all back into your largest pot along with shredded chicken and hard herbs
Add stock and bring to a gentle simmer for 30 minutes
Add soft herbs and leafy greens.
Cook for a further few minutes and serve.
This soup has never ending possibilities.
Make it as chunky as you want, just change up the added stock. Whatever spare vegetable or herbs you have sitting in your fridge, chuck them in. Almost nothing is off limits with this one.
If you need to include noodles try wholemeal or wholegrain option.