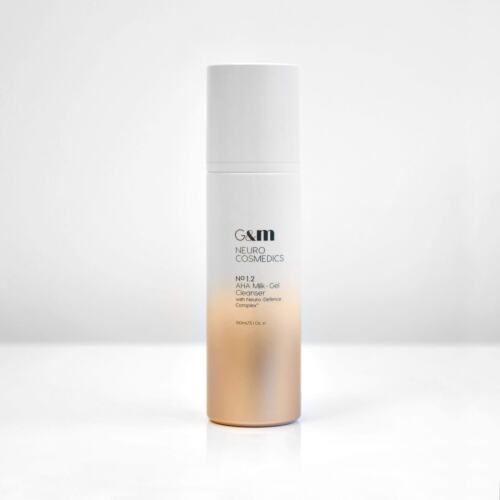 NEUROCOSMEDICS- AHA Milk Gel Cleanser
Existing clients please login to purchase this product.
A gentle yet deep cleansing milk-gel that lightly exfoliates the skin using botanical multi-fruit acids to promote smoother brighter and more radiant skin.
How to use:
Use 2-3 pumps, massage over dry face, neck, décolletage and eyes in a circular motion then remove with a tepid face wash. For best results follow with 4-IN-1 Micellar Detoxifying Water. Do not use on super sensitive skin or around the eye area.
Key Ingredients:
NEURODEFENCE COMPLEXTM – Originates from Brown Algae and is an oligosaccharide that revolutionises skin health by directly targeting the aging of nerve endings to protect a healthy communication between nerves and fibroblasts supporting collage and elastin synthesis; ultimately reducing lines and wrinkles and reducing skin roughness.
VEDERINE® – Derived from chicory; is a restructuring active ingredient rich in oligofructosans which promotes synthesis of Vitamin D and its specific receptor and enables skin to recover optimum epidermal barrier without sun exposure.
PRISTINIZER® – A botanical active known as the "fragrant star" shields the skin and its cells against damage from pollution via antioxidant, anti-inflammatory and detoxifying actions whilst increasing cell survival.
AVOCADO OIL – Rich in monounsaturated fatty acids and Vitamin E it supports skin suppleness, is anti-inflammatory and offers antioxidant protection.
MULTIFRUIT® – A natural source of AHAs from five botanical extracts; bilberry, sugar cane, sugar maple, orange, and lemon that promote smoother skin via gentle cell renewal.