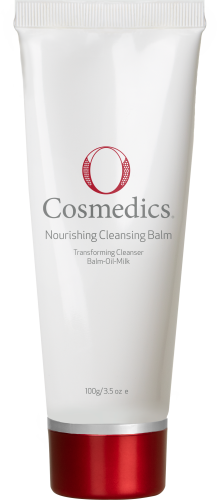 Nourishing Cleansing Balm
Existing clients please login to purchase this product.
Three emulsions in one: Balm, Oil and Milk! This one of a kind, anti-aging Nourishing Cleansing Balm is powered by Hydroxymethoxyphenyl Decanone, a 4-in-1 active that offers intense antioxidant protection, hydrating and soothing benefits while a blend of vegetal oils support deep cleansing of the skin and the removal of oil soluble build-up.
Perfect for all skins, this oil-based nourishing cleanser makes for the perfect first cleanse to remove excess oil and oil-based product build-up before the second, waterbased cleanser which takes care of any remaining poreclogging makeup, pollutants and grime, revealing perhaps the cleanest skin and pores you have ever experienced.
HOW TO USE Apply a small amount to fingertips and warm between fingers. Once it starts to melt, apply to dry face and gently massage in circular motions all over face, neck and décolletage. Massage for 1-2 minutes, then add water (turning the oil to milk) and then remove with the O Skin Shammy