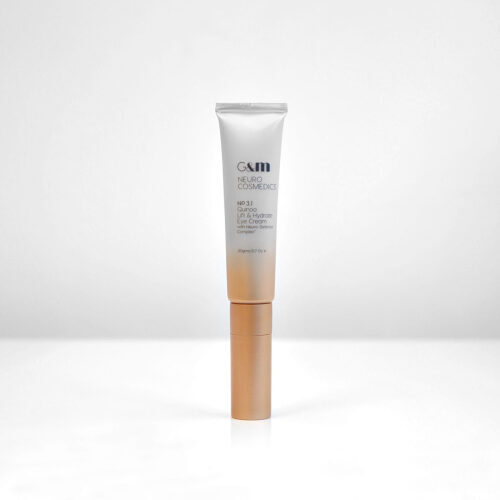 NEUROCOSMEDICS-Quinoa Lift & Hydrate Eye Cream
Existing clients please login to purchase this product.
A lightweight yet powerful eye gel-cream that visibly lifts, firms, tightens and hydrates the skin around the delicate eye area.
Results are visible immediately
Continued use with reduce lines and wrinkles long term
Great under special occasion makeup
Use in the morning as a preventative treatment, morning and evening for corrective care
How to use:
Apply around the eyes morning and evening. Pat in until absorbed, do not over rub.
Key Ingredients:
NEURODEFENCE COMPLEXTM – Originates from Brown Algae and is an oligosaccharide that revolutionises skin health by directly targeting the aging of nerve endings to protect a healthy communication between nerves and fibroblasts supporting collage and elastin synthesis; ultimately reducing lines and wrinkles and reducing skin roughness.
VEDERINE® – Derived from chicory; is a restructuring active ingredient rich in oligofructosans which promotes synthesis of Vitamin D and its specific receptor and enables skin to recover optimum epidermal barrier without sun exposure.
PRISTINIZER® – A botanical active known as the "fragrant star" shields the skin and its cells against damage from pollution via antioxidant, anti-inflammatory and detoxifying actions whilst increasing cell survival.
COBIOLIFT – 100% sugar tensor extracted from Quinoa Seeds to give immediate tightening and anti-wrinkle effect forming a biological lm to prevent TEWL, lock in moisture and reduce wrinkle depth.
PULLULAN – Provides instant visible wrinkle minimising effect; as much as 74% less in just one hour.
SODIUM HYALURONATE – Hyaluronic acid replenishes moisture levels; gives skin volume by holding onto water, has a calming effect on compromised skins and antioxidant benefits.