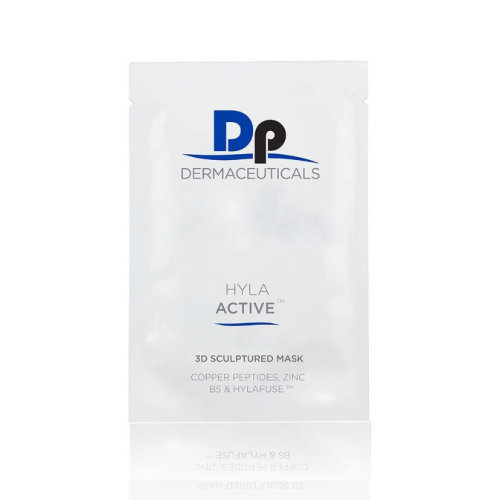 Hyla Active 3D Sculptured Mask (5 Pack)
Existing clients please login to purchase this product.
An innovative cloth mask that delivers potent hydration and healing repair for a stronger and more resilient feeling skin. Hydrates and cools for immediate relief nourishes and repairs for long-lasting comfort leaves the skin feeling revitalised smooth and awakened softening the appearance of fine lines wrinkles pores and acne scars. Firms for a rejuvenated effect for all skin types especially aged pigmented sensitised dehydrated and problematic.
Key Ingredients
Copper Peptides
Mineral Ore Ferment
Zinc
Copper
Iron
Magnesium
Silicon
Hylafuse Complex
Hydrolysed Collagen
Willow Bark
How to Use
Remove the mask from the outer packaging and unravel the cloth. Apply to perfectly clean skin starting from the forehead, wrap around the ears then smooth over the remainder of the face and neck area. Leave to activate for 10–30 minutes then remove and discard. follow with an application of the appropriate DP Dermaceuticals corrector then moisturiser.